Top Line Jag Repair 571-336-7701 Blog Archive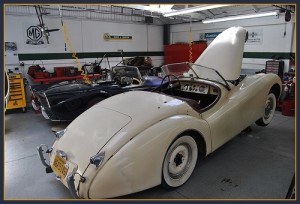 Virtually every auto repair mechanic is going to tell you that they are "The best of the best" and "Your most reliable option." In fact, we know a lot of people who are just sick of hearing that from auto repair mechanics; people who just want to get in and get out. That's understandable, given much of our competition. Today, we're going to discuss some of the prime reasons we aren't just another group of mechanics who want to sell you car repair for the sake of monetary gain. We're going to discuss our mission, our vision, and our passion for Jaguar cars, and how we would be doing nothing different with our time if this business didn't exist.
Top Line Diagnostics Is Jaguar Specific
With Top Line Diagnostics, you get specified services that were crafted around your car. We aren't generic, and we haven't offered a generic service since we started. We're actually just genuine, making the most out of every repair we do, and taking great pains in making sure your Jaguar is running properly. We don't cut corners, and we aren't willing to give you back your Jaguar unless everything you specified has been completed. We have a passion for Jaguars that goes far beyond making money, and we prove it with every repair we do.
Other Auto Repair Shops Take Jaguars To Us
When you take your Jaguar to any other repair shop in the area, you're most likely getting our services, only with a higher price attached to them. Many of the cars we service aren't from our customers, but customers of another repair shop in the area who doesn't know how to solve a problem on your Jaguar. When you take your car directly to us, you can skip the middleman completely, and save money in the process.
Jaguars Are Different
When non-Jaguar-specific auto repair specialists work on Jaguars, we cringe. Jaguars are made very differently than other cars. They are one of the only cars on the market that have a very significant difference in how they're made. Because of this, auto repair mechanics are sometimes inexperienced with Jaguars because of their rarity, and don't have the ability to repair like we do. We want to see your Jaguar perform at the top of it's category, and we are prepared to make that happen for you.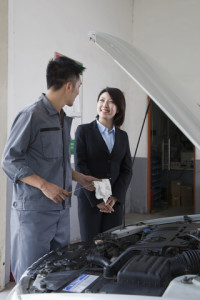 Many people buy a luxury vehicle and don't end up getting the most out of it. Either they are unaware of the ability of their vehicle, or they are inexperienced with newer technology and don't bother to try. We see this time and time again, and it's sad to see. Today, we're going to discuss some of the best ways to find the hidden details of your Jaguar. Here at Top Line Diagnostics, we want you to experience the full range of features that your Jaguar has to offer and we're passionate about sharing those features with you. Here's how you can get the most out of your Jaguar.
1. Read Your Owners Manual
Yeah we know, elementary, right? How many people actually read their owners manual these days? Not enough, actually. It might be less important on a 93 Ford Ranger that's been passed around for 20 years, but a luxury vehicle is different. In a luxury vehicle, defined and designed to break the conventional standards of excellence and far exceed them, you've got a completely different animal in your hands. It's best to make sure you know exactly what that animal can do, and reading your owner's manual is one of the best ways you can do that. We promise it won't be too painful.
2. Keep Yourself Up-To-Date with Your Warranty and Service Information
It always puts the mind at ease when you know that you're covered. In the case of an accident, breakdown, theft, or any other problem you may experience with your Jaguar, it's nice to know what you're covered with. Peace of mind is something that the folks at Jaguar pride themselves in providing. Today, each new Jaguar comes with complimentary warranties and services that will do your mind good in the case that you need them.
3. Listen To Your Servicemen
Last and certainly not least, listen to your Jaguar auto repair mechanics.  When it comes to your Jaguar, no one knows it better than them. You would do well to listen to their advice, and even ask for it regarding subjects you have questions about. At Top Line Diagnostics, we're passionate about Jaguar in a way that our competitors for Jaguar repair just aren't. We service only Jaguars, and would be happy to answer any questions you have about them.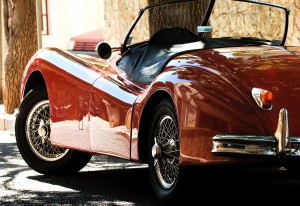 As a Jaguar-specific auto repair shop, Top Line Diagnostics wants to share with you some of the reasons we are passionate about Jaguars. Ever wonder why Jaguars are made very differently than most other vehicles on the market? There are reasons that aren't just about a different manufacturer. Jaguars of ages past through today have featured safety and reliability standards that no other car manufacturer on the planet shares with us. The way Jaguar does things is different than anyone else, and today, we're going to capitalize on some of those differences. At Top Line Diagnostics, we're passionate about these things, and we think you should be too.
Attention To Detail
Over 90 years ago, the creators and masterminds behind the Jaguar were doing the same things that the owners, directors of operations, and inspectors are doing today; poring over every vehicle thousands of times before it is released to the market. They work to make sure that every detail, every inch of that luxury vehicle is quite literally perfect.
Grant McPherson, director of operations at the Jaguar production lines put it like this:
"Jaguar has always stood for engineering excellence and beautiful design. Our role is to deliver the team's design intention, every time with every car. It's our job to achieve a strict specification and, for me, quality is the ability to repeatedly achieve that specification. It's that attention to detail that we instill here. We're building luxury cars."
Safety
Jaguar is rated among the top contenders for the top spot in safety ratings. From car accidents to usability, the Jaguar is easily one of the safest machines on the road. At Jaguar, they've always put an emphasis on not just adhering to standards already created by other car manufacturers, they created their own; one that specifically applied to Jaguar. This standard entails a close attention to detail, and a concentration on a cohesive vehicle protection system that is built into every Jaguar.
Reliability
On top of being rated at some of the safest and most beloved cars in the world, Jaguars also sport a reliability rating that trumps many of its competitors. With warranties for your convenience, and specific to the car and your needs, you can rest assured that Jaguar makes a car you can trust.
When it comes to Jaguar repair, the professionals at Top Line Diagnostics don't take their jobs lightly. We are passionate about all things relate to Jaguar, and we make that very clear with our service.