Jaguar® ONLY Repair In Virginia
Top Line Jag Repair WORKS ONLY ON JAGUARS® for 28 years! Top Line Jag Repair has the Jaguar® Factory Diagnostic Computer WITHOUT THE HIGH PRICES!  So often repair shops miss-diagnose Jaguar® problems and sale customers expensive parts that the Jaguar® did not need. It takes a great deal of expertise in Jaguar® Diagnostics to identify the small problem immediately and not ignorantly replace unneeded parts to find out what the problem is.  Top Line Jag Repair's elite Jaguar® Technicians can find the small short or loose connection rather than an expensive ECU that so often the Computer is telling the lessor qualified mechanic at a Virginia repair shop to replace to fix the "CODE". Top Line Jag Repair"s diagnostic staff has the talent to identify Jaguar® specific repair both electronically and mechanically with is becoming a lost ability in our trade in VA.  We have The Jaguar® Factory Computer AND EXPERTISE on Jaguar® to identify repairs that a regular mechanic will not see until its a big problem costing the customer lots of money.
We do NOT employee Service Writers ( who are usually on Commission and make as much as or more than the top earning technician at the repair facility), this cuts out a big chunk of money that is normally added into your repair invoice at most all other repair facilities  . Here at Top Line Jag Repair you SPEAK DIRECTLY WITH YOUR TECHNICIAN who is working on your Jaguar®.
Top Line Jag Repair has been in business and servicing Jaguars® since 1990 covering all models including the E-Type, S-Type, X-Type, XF , XK, F Type or XJ.  Jaguar® is one of the most iconic British brands in motoring because their cars are known for being reliable, beautiful and fast. Our Virginia based Jaguar® Repair and Service shop has been entrusted by Jaguar® owners for the past 27 years due to our dedicated but more specific, knowledgeable staff.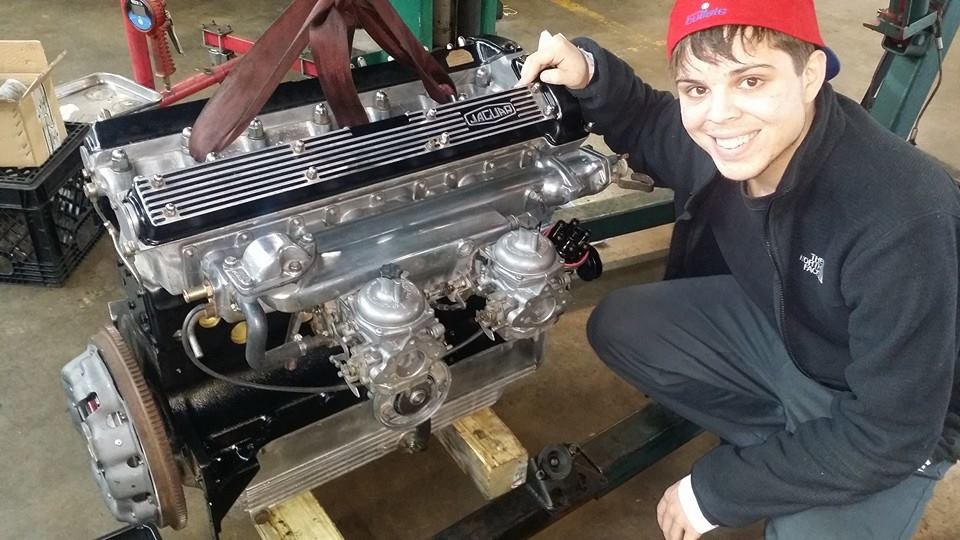 Jaguar® Repair That Sets Us Apart
Our Technicians-
Most importantly our Jaguar® mechanics are all Technicians who have spent years working in the Jaguar® field optimizing their knowledge of the Jaguar® brand. With over 50 years of combined Jaguar® experience, our Jaguar® technicians in our Jaguar® shop will be able to help you both maintain your Jaguar's performance as well as Jaguar® specific repair any issues that may arise.  Should you have warranty work that needs service, not to worry, our Virginia based Jaguar® Auto Repair is a simple phone call away.
Our Ownership-
Debbie Harrill decided after being a mechanic for 9 years to open her own shop.  She opened Top Line Jag Repair in 1990 and from that moment set her standards for her  JAGUAR®  Repair Shop and her staff at the highest level.  Almost every Auto Repair shop pays their employees on a commission based income, yet not at Top Line Jag Repair.  All staff members are paid SALARY not commission like most of the rest of the auto repair industry.  This is a huge advantage for their customers as there is no need to upsell services that are not needed.  We are so well known for our Jaguar® diagnostic skills and our reputation that other shops send their Jaguar® customers to us.  That says a lot.
Need Jaguar® Auto Repair or Jaguar Service?  Top Line Jag Repair picks up and delivers for FREE safe driveable Jaguars®. We understand how difficult it may be to maintain or repair your Jaguar® with a busy schedule, so leave it all to us.
Virginia, VA, Shenandoah Valley VA-Front Royal-Linden-Woodstock-Winchester-Stanton-Culpepper-Markham